| | |
| --- | --- |
| | A newsletter from Team eBird at the Cornell Lab of Ornithology |
Become an eBird Partner
We'd like to invite you to become an eBird Partner — a small group of dedicated eBirders who support eBird by making an automatic monthly donation. Benefits of becoming an eBird partner include having access to developing tools and features as a formal eBird Beta Tester, and a Cornell Lab membership including Living Bird magazine. The biggest reward? Knowing your contribution helps develop eBird for our global community of birders, researchers, and conservationists.
Coming Soon: Rich Media Upload!
Did you ever wish you could easily upload your photos and sounds into eBird and have them permanently archived? We have!!! And now we are collaborating with the Macaulay Library to upload photos and sounds directly into eBird and have them archived at the Macaulay Library. These "digital specimens" will join Macaulay's existing global resources for photos, sounds, and eventually videos. We are in the early stages of testing now, but you can see one of the first checklists here. Want to help us test this amazing new process? Become an eBird Partner and we'll send you an invitation in September.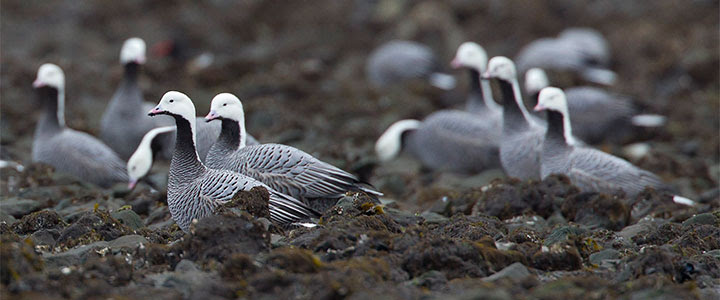 Join Team eBird: New Position Open
We are excited to announce an opportunity to work with the eBird team as a Web Developer. This position is open to internal and external applicants on the Jobs at Cornell web page here. If you are interested in working with eBird, developing new functionality for the website, and being part of a small team of dedicated eBird programmers who are passionate about birds – please read on for the full description!
Welcome eBird Taiwan
Please join us in welcoming the newest global eBird portal —eBird Taiwan. eBird Taiwan is run by a team of collaborators at the Taiwan Endemic Species Research Institute and the Chinese Wild Bird Federation. The portal is the first to offer eBird completely translated into Chinese (Traditional), and it represents a great opportunity for eBird's tools and functionality to reach a quickly growing birding audience in Asia.
Taxonomy Update: 

10 August
eBird's taxonomy update will take place 10 August, bringing the eBird database and your lists in line with the latest science, taxonomy, and nomenclature. If you have unsubmitted lists on eBird Mobile or BirdLog, please submit those now because inconsistencies may occur after the update; our story gives more details on the update.
eBird iOS is here and free
Download our new eBird iOS app for entering your sightings. The app can be used anywhere in the world. French, German, Mandarin (Traditional), Portuguese and Spanish are being tested and will be available before the end of August. eBird Android and additional languages also coming soon. Find our more here about eBird iOS.
BirdCast Returns
Andrew Farnsworth, Benjamin Van Doren and the BirdCast Team returnAugust 15 to track bird migration across the US and Canada. Check for updates here.
While many species have started their southward migration, individuals of other species, like Great Egret, disperse northward in August.
Zeiss eBirder of the Month
August's eBirder of the Month Challenge, sponsored by Carl Zeiss Sports Optics, highlights some of the fascinating movements in August. Find out more here and see if you can enter 31 checklists this month to be eligible to win Zeiss binoculars.