In this issue:
Global Big Day is one week away!
Opportunities to join Team eBird
New eBird/Macaulay Library photo and audio search tool
Zeiss eBirder of the Month Challenge: 5 eligible lists on

May 14th

, Global Big Day
eBird Featured Portal: eBird España
| | |
| --- | --- |
| | A monthly newsletter from Team eBird at the Cornell Lab of Ornithology |
Global Big Day is almost here!
In one week, on May 14th, birders worldwide will join together in the biggest day in birding: Global Big Day. Last year's inaugural Global Big Day noted 6,158 species—more bird species in one day than any one person has seen in a year. This year we need your help to pass 2015's total—learn how to make your sightings count by reading  the full story on eBird.
Come join the eBird team!
It is an exciting time to be working with birds and conservation. Come be a part of the future of birding and bird information. There are openings for an Application Developerwho will focus on data analysis, a Web Service Developer, aData Service Developer-Administrator, and for the IT Team Lead here at the Cornell Lab. If you or anyone you know might be interested in any of these positions, please read more and share. The sooner these positions are filled, the faster we can develop more exciting eBird features!
Search more than 850,000 photos, sounds, and videos
Last November we released the ability to add photos and audio directly to your eBird checklists, archiving these rich media in the Macaulay Library. As of this week, we're pleased to announce that all of these images and recordings that you've worked so hard to get are easily searchable through the eBird/Macaulay Library Media Search. Take a look for yourself—but we don't take any responsibility for the decrease in your productivity! Start searching here.
Build the future of eBird Mobile
We have an opening on our team for an Android Application Developer—an integral part of the eBird team and the future of the mobile app. If you wish that there were more features available for eBird Mobile, then consider sharing or applying for this position—you can help build the tools you've dreamt of!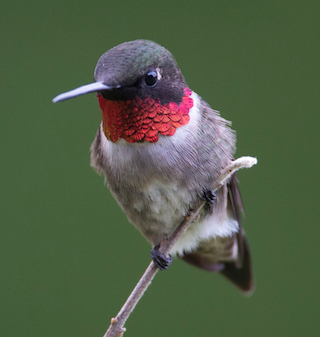 Become an eBird Partner
Do you want to support new eBird developments, while also getting sneak peaks for new features before they're publicly available? eBird Partners had access to the Media Search tool almost a month ago—and have helped provide valuable input throughout the development process. Become an eBird Partner today.
Zeiss eBirder of the Month Challenge
Submit 5 eligible checklists on May 14th, Global Big Day, to potentially win a new ZEISS Conquest HD 8×42 binocular. See more.