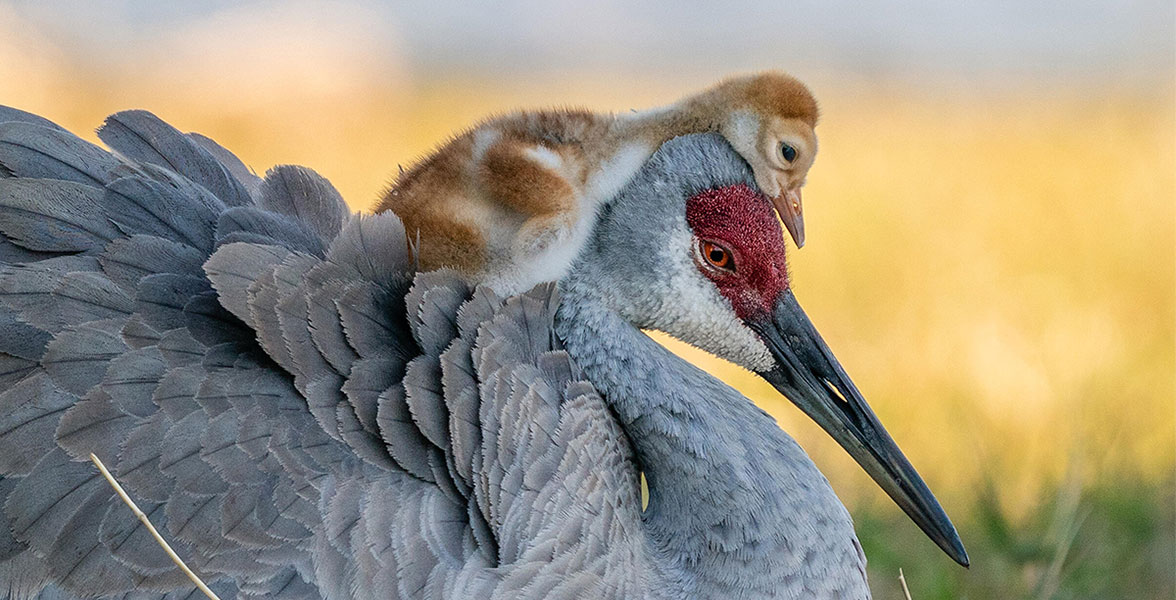 The 2022 Audubon Photography Awards are now officially accepting submissions! Starting today until Wednesday, March 9 you can enter your best bird photos and videos for a chance to win. 
For the second year, Audubon will award the Female Bird Prize and the Video Prize along with six other prizes for spectacular images of birdlife. Winning photos will be published in future issues of Audubon magazine, our Youth winner will be awarded a special trip to take their bird photography to the next level, and our Grand Prize winner will take home a cash prize of $5,000!
Combine your passion for birds and photography and apply today! Read on for detailed contest rules and tips on how to capture that perfect shot. 
Sandhill Cranes. Photo: Robin Ulery/Audubon Photography Awards